Sunday School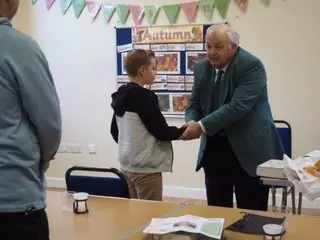 We have a small all age Sunday school most Sundays between 10am and 10.45 am.

On the first Sunday of the month we have a family service so we don't have class on this Sunday.

Classes are very informal and range from discussions, games, bible reading with a lot of other fun things. Our current age ranges from 12 to 15.

Please do contact us if you would like to find out more. As we are currently a small congregation. we may occasionally update our website to say no class this week. Especially during the holiday season.

Please do check in with us. We would love to chat with you about what we can offer for you and your children.
On a formal point we maintain a child protection policy in place with CCPAS and there are members that are CRB checked.